I love to learn, collaborate, and create. My creative toolbox contains a variety of tools and I can adapt quickly to new ones.
Please note that most of the projects mentioned in this highlight page have their own blog post, rich with more details. There are also quite a few projects with posts that are not mentioned here.
Interactive E-learning Anatomy & Physiology Project (Articulate Rise + AWS)
Software
Articulate Storyline 360
Adobe Photoshop CC
Adobe Lightroom CC
Adobe Premiere CC
Corel Painter
Clip Studio Paint
Multiple Mobile Apps
Productivity
Microsoft Word
Microsoft Excel
Microsoft PowerPoint
Microsoft Sway
Google Docs
Google Classroom
WordPress
E-Learning / Instructional Design
Instructional Design: Free Tools (Quizlet) to Professional Tools (Articulate 360, Adobe CC)
I use a variety of tools, including Articulate Storyline 360, to create educational units for massage therapy professionals. I've also used Kahoot, Powerpoint, and other programs. (I've worked on computers since the Commodore 64 and have adapted between many systems and programs since then. I am also able to use the resources that exist to create learning experiences.)
I often work to fill in gaps based on real-world industry problems rather than reproduce the work others have done. For example, employee situational awareness in the breakroom is something that many spa employers struggle with. Dealing with red flags and inappropriate clients is emotionally challenging, especially if therapists are unprepared to handle the situation.
I created a series of interactive javascript crossword puzzles for my anatomy students to assist in the transition to online education due to COVID-19. I also set up Quizlet sets to help students study for free on the go. (I also helped with online formative quizzes and other tools for my institution which I cannot share due to copyright.)
---
Volunteer Experiences in Education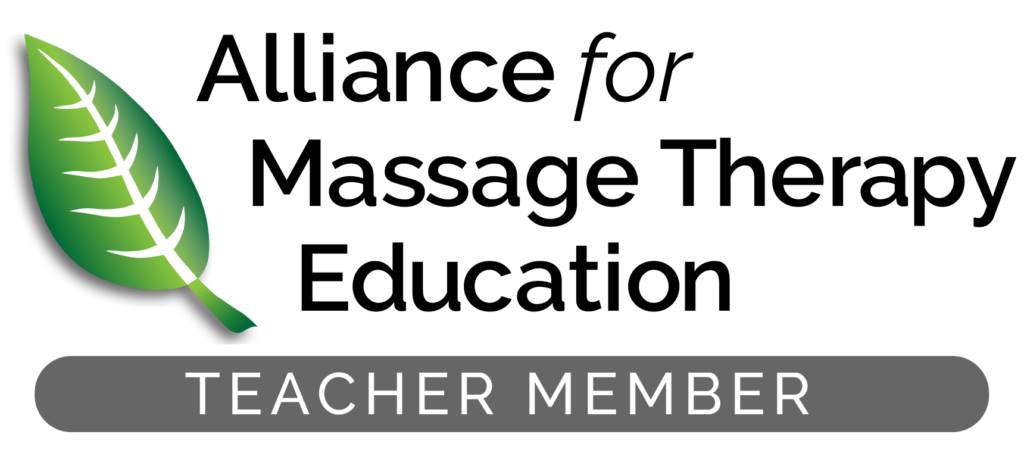 It is my pleasure to be helping the Alliance for Massage Therapy Education with their biannual educators' convention. (I also served on their diversity, equity, and inclusion taskforce and, for a brief-term, as a commissioner for COMTA.)
---
Writing
Writing has been a life-long passion of mine.
Included in this portfolio: information about a software manual for an electronic healthcare records system as well as an employee manual for a massage therapy business. I also talk a little bit about working at a publishing company and how I helped streamline the sales process.
Locally my writing has been published in Living on the Suncoast, Manasota MetroWoman, The Senior Blue Book, Natural Awakenings, and Health & Wellness Magazine. This is in addition to publicity from press releases, nominations, and events that I coordinated.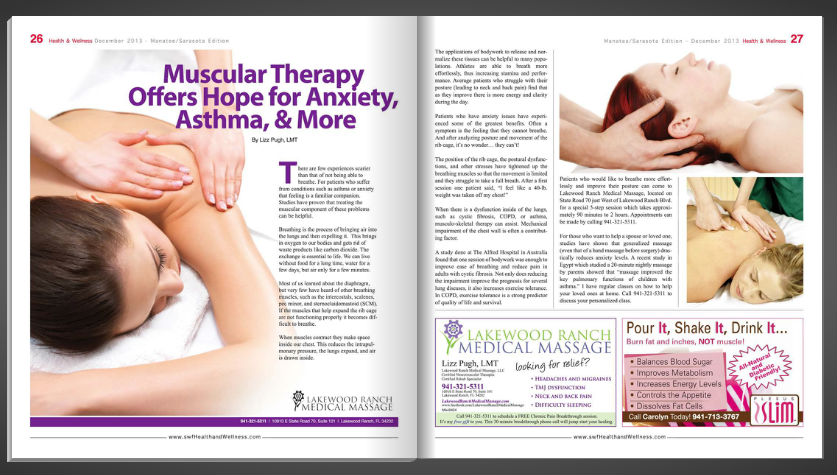 Over the years I've written hundreds of blog posts and SEO-rich content for the healthcare, wellness, and beauty industries.
I have featured two lead generation e-book projects in these highlights. One from 2013 helped clients suffering from headaches find their triggers and communicate better with their healthcare providers. In 2014 I created a product called Top 50 Touch Tips for Couples. (Remember to check each blog post for project details.)
---
Videos
Here is a lyric video and single and album art for Aversion to Normalcy. The client also required photography and additional graphic design work.
Smaller video projects include social media videos, YouTube videos, and marketing videos for spa and beauty providers, as well as educational content for massage therapists and consumers. I have used a number of software programs for PC and Android and am comfortable with basic work in Adobe Premiere Pro. (The above-mentioned lyric video was done in Premiere.)
Graphic Design
---
I have produced basic marketing images for all uses. This themed spa was a lot of fun. As was my medical massage practice.
My initial degree was in digital media (2000, Full Sail in Winter Park, Florida.) I completed an internship with Animatics & Storyboards under Mark Simon in Orlando, Florida, and another with Inter Ad Agency under Peter Paul in Sarasota. After that, I worked in publishing and then for a voice dictation-based electronic health care records company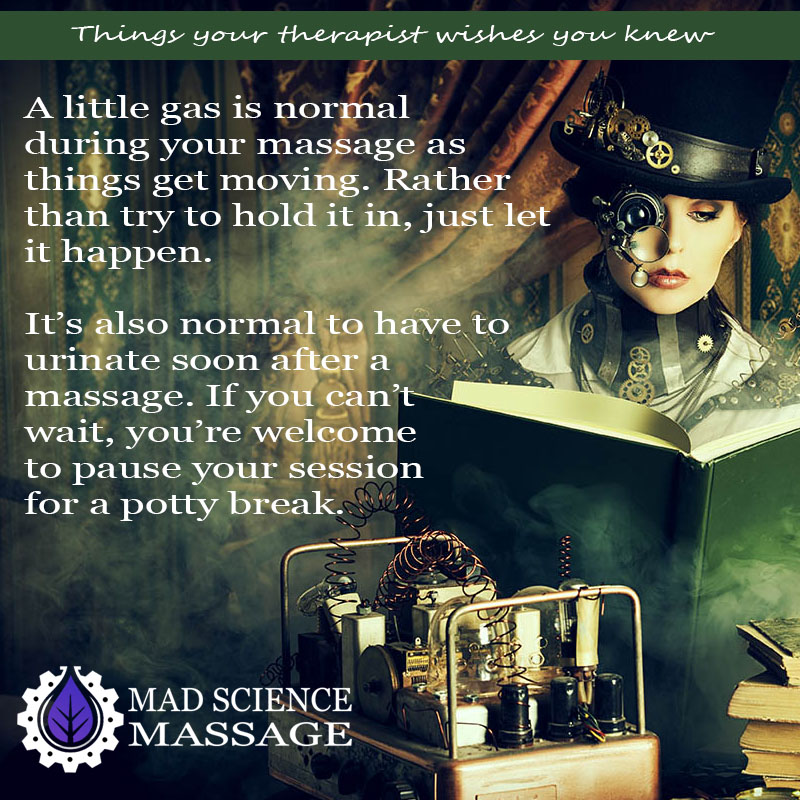 (Final Section) Art
---
I take photographs and make art for fun, personal enrichment, and for profit. Would you like to see the process I use to make digital pet portraits in Corel Paint?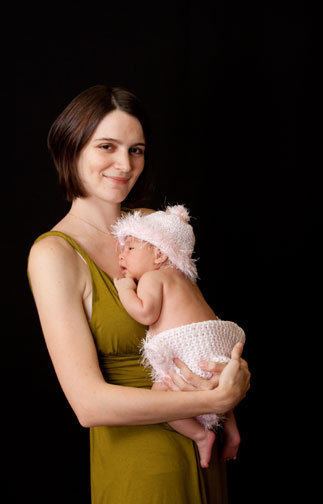 Interested in working together? If you have a legitimate instructional design opportunity, let me know.