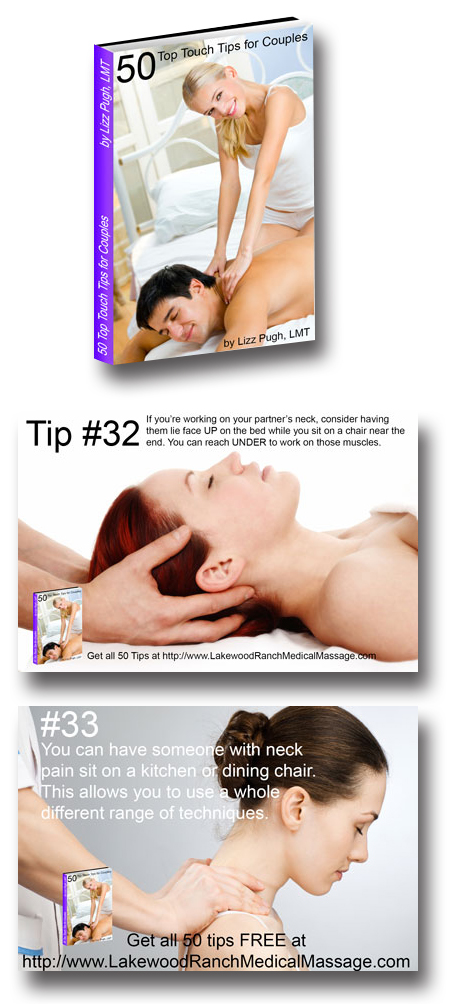 in 2014 I created my second lead generation tool. This ebook had 50 of my top touch tips for couples.
Over the years I have learned that many partners want to help their loved ones with aches and pains. After teaching private workshops, as well as being a professional massage educator, I put together my best advice.
The business purpose was to generate leads for couples who would like to enroll in a private workshop.
The social responsibility purpose was to make this information free and accessible to people who wanted to learn how to touch more effectively.
The book was only somewhat successful in lead generation for clients, however I was invited to speak at select conferences and was able to present material developed out of this book throughout Florida.