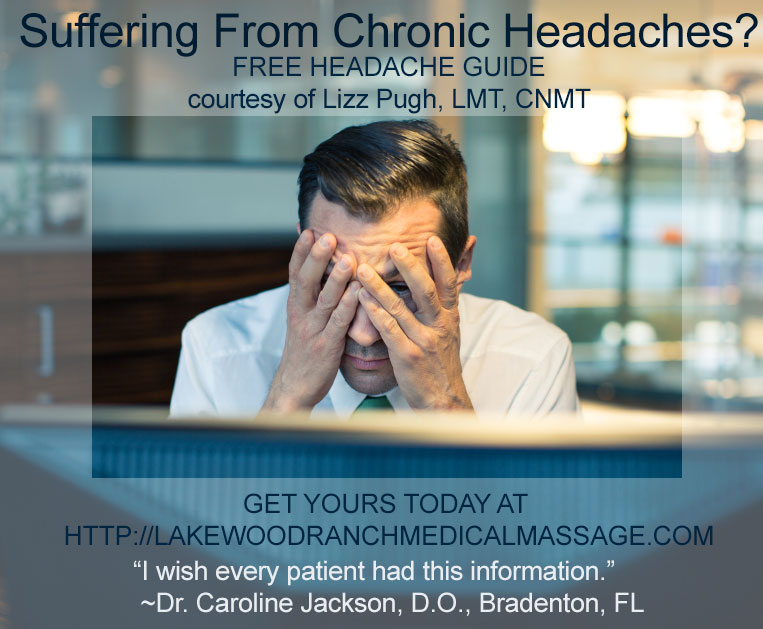 After years of specializing in helping people who suffered from headaches, I put together a printable pdf guide.
The business purpose of the guide was to generate leads through my website. It was successful and helped establish me as a headache expert.
The social responsibility purpose of the guide was to offer free accessible information to all headache sufferers who wanted it. It turned out to be very helpful to many people.
The guide was extensive. It was an in-depth health communication report that also included guided headache tracking and journaling.
Before I released this project I had a physician review it for accuracy as well as clinical usefulness. Dr. Caroline Jackson, DO, practices family medicine in the state of Florida. She told me that she wished every patient who shows up with a headache would bring a filled-out version of my packet with them.
Most people cannot answer the questions their PCP needs to diagnose and treat. A journal allows them to accurately track symptoms, identify triggers, and hopefully reduce the frequency of their suffering.