It started when I got a Ben Nye Bruise Wheel. My roommate allowed me to practice on him.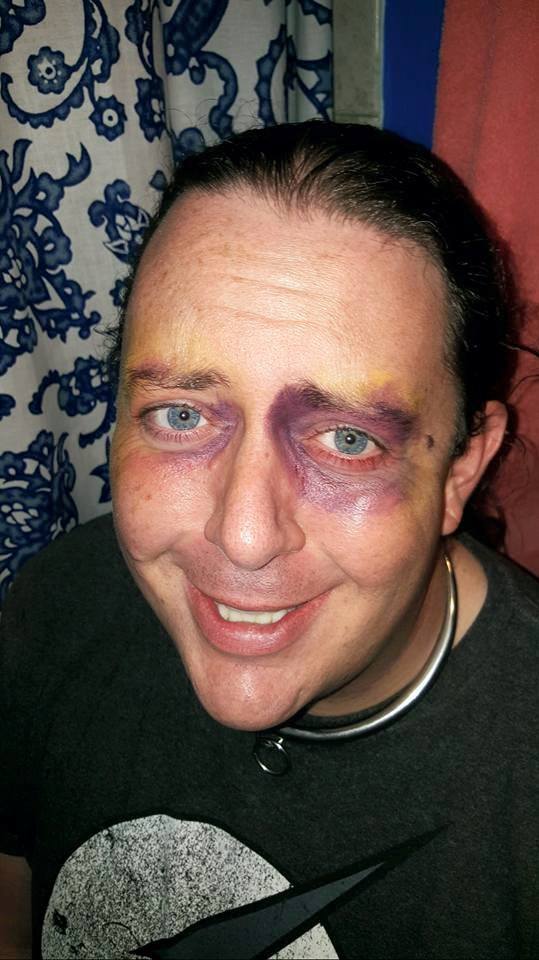 This led to tackling zombie makeup on myself. Then, on my roommate.
Next I tackled bite marks. My second attempt allowed me to add more detail to veins and such.
Finally, it was time to use my skills.
You might be asking… why Zombies?
Every year one of our family members hosts an awesome Zombie party. It's like a giant escape room on their property with lots of decorations, props, and NERF weapons.
I really, really wanted to win the prize for best costume.
My husband, sadly, did not bring home a medal. I'm still bitter about that.
Later that year I used the same skills at a fundraiser. We dressed up as a crystal witch and her amethyst minion. I learned how to craft crystals from hot glue.
A few of my favorite looks.
For comparison, this is where I was circa 2006. YouTube and access to quality supplies have been game changers: